All New S65 AMG – Mercedes-Benz Luxury Sedan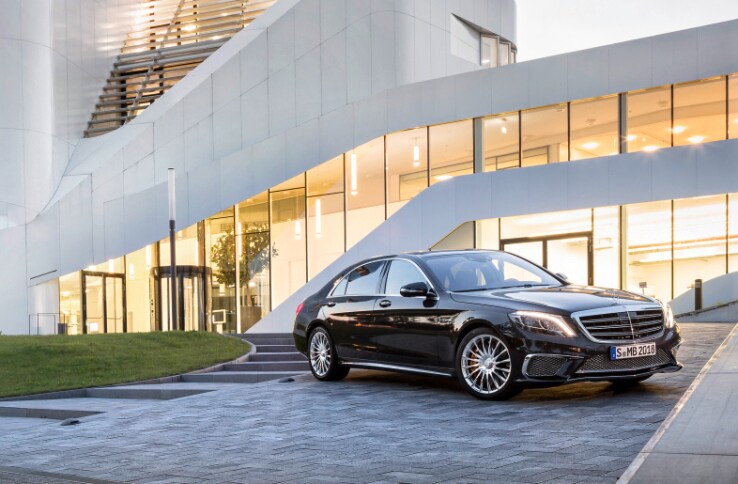 2015 Mercedes-Benz S65 AMG is a business-class rocket
By: Brandon Turkus, Autoblog
A Rolls-Royce Phantom or a Bentley Mulsanne is great if you want absolute luxury regardless of the cost, but what if you want absolute luxury and manic speed, regardless of cost? Well, Mercedes-Benz will quite happily sell you this – the new, 2015 Mercedes S65 AMG, complete with 621 horsepower and 738 pound-feet of torque, courtesy of a majestic 6.0-liter biturbocharged V12.
Making its live debut simultaneously at the 2013 Los Angeles Auto Show and Tokyo Motor Show, the S65 AMG will hit 60 miles per hour in 4.2 seconds. That figure, which Mercedes says is an estimate, is probablyvery conservative. The top speed isn't, though. At 155 miles per hour, the S65 is electronically limited, although we wouldn't be surprised to see Mercedes announce an AMG Performance Pack at a later date that removes the limiter while bumping the V12's output and price tag. Mated up to a seven-speed Speedshift transmission that offers the three different modes we've come to expect of modern AMGs (Controlled Efficiency, Sport and Manual), we have no doubt that despite its impeccable credentials as luxury sedan, the S65 can deliver some rapid upshifts and downshifts when the situation calls for it.
Aside from the powertrain changes, the S65 benefits from the typical list of AMG refinements – carbon-ceramic brakes are available to replace the AMG-spec standard units, while 20-inch multi-spoke AMG wheels are standard. The mad scientists in Affalterbach have even fiddled with the S65's electromechanical steering, which can change modes based on whether the driver has tweaked the settings for the Magic Body Control.
Naturally, the interior and exterior have both been given some AMG touches. Besides those stylish wheels, an aggressive body kit with a restyled front fascia, side sills and rear have been fitted. The lower grilles on the front fascia sport chrome grilles that add a bit more visual impact to the S65's looks, too. The cabin is finished largely in Nappa leather, with contrast diamond stitching where applicable, and an available Exclusive Package will add additional dead cow to the AMG's cabin if you like. The S-Class' two-spoke steering wheel gets the AMG treatment, as well, though we would've loved to see a properly sporty three-spoke unit substituted.
The 2015 S65 AMG will go on sale for its well-heeled client base during the second quarter of 2014.
Source: Autoblog
Date Posted: November 21, 2013