Mercedes-Benz GLC vs. 2016 Lexus RX vs. Lincoln MKX: Wine Country Warriors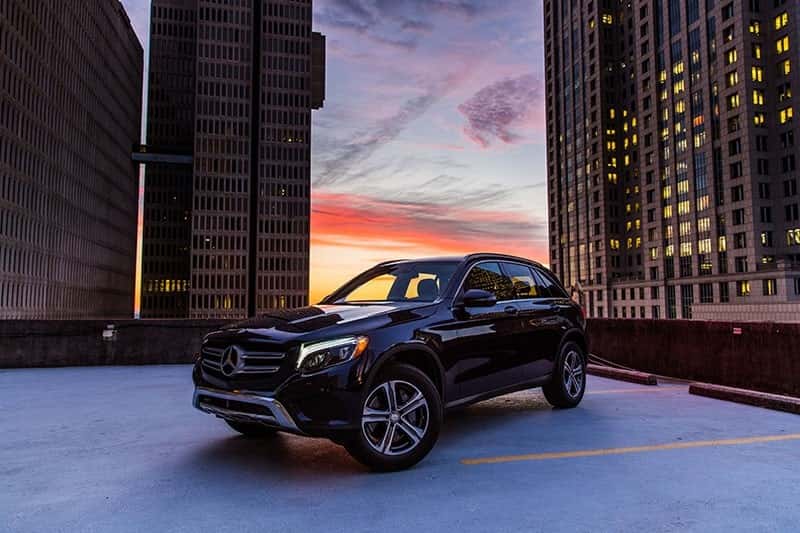 Motortrend gathered three likely 2016 midsize candidates: the redesigned Lexus RX 350 F Sport, the Lincoln MKX, and an all-new Mercedes-Benz GLC300 that replaces the boxy (and smaller) GLK-Class with handsome styling and a generous helping of the celebrated C-Class sedan's hardware, interior treatment, and tech.
All three wine-weekend warriors came with all-wheel drive, Sport packages where applicable, premium infotainment systems, and a bevy of safety equipment. First Motortrend took them to the track for hard numbers. Then, they made the long drive from L.A. to the new Southern California wine country. Finally, they drove each on a demanding 65-mile (105-km) evaluation loop that included a multitude of surfaces, elevation changes, twisting roads, and a four-lane highway.
The Results:
1st Place: Mercedes-Benz GLC300 4MATIC
2nd Place: Lincoln MKX AWD 2.7 EcoBoost Reserve
3rd Place: Lexus RX 350 F Sport
Who would've guessed that a Mercedes-Benz would emerge as the least expensive, least powerful, lightest, most sophisticated, most engaging to drive, most fuel-efficient, most attractive, and thus most desirable player in this group? Motortrend suggest that you keep your eye on this one for next year's SUV of the Year.