Mercedes-Benz Langley, Star Dealer of the Year 2017 & 2018
smart add-on: reach your destination even more quickly and cheaply.
Your smart already offers you great advantages such as stress-free parking and low running costs. With the clever smart add-on mobility services that complement your smart perfectly you now stand to benefit even more. Whether you want simple and cheap parking or to spontaneously use a smart fortwo in many cities when your own car isn't available – together with our partners smart offers you added comfort, spontaneity and flexibility. Day after day.
---
Small Space. Big Advantage.
One of the big advantages of your new smart fortwo is that it takes up a lot less space when you park. So why pay for all that unused asphalt? Instead, park at our special sized, dedicated parking spaces at reduced rates. Just ask us for the locations in your city. Or you could buy a red smart fortwo and a white one then park them both in one regular spot. Your choice.
View Parking Locations
---
Extra cargo. Easy solution.
Of course your new smart fortwo is absolutely perfect for everyday urban mobility. But say you need to move bigger stuff, like sofas or for those visiting relatives. No problem, because we've arranged a special deal for you at Enterprise that can include an automatic upgrade to Silver membership in Enterprise Plus and bonus points toward free rental days. Handy. But after you've driven a minivan full of noisy sightseers, you'll appreciate your smart fortwo even more.
Overview.
Attractive: Daily discounts.
Flexible:
24-hour reservation capabilities and guaranteed reservations
Convenient:
Over 500 Enterprise Rent-A-Car locations across Canada
Exclusive:
smart fortwo owners, new and existing, can automatically update to Silver status once enrolled as an Enterprise Plus member!
---
Different city. Same convenience.
When you travel to other cities, you may want to pack your smart fortwo in your carry-on. Yes, you can become that attached. Instead, we'll provide you with a free car2go membership to access their smart fortwo fleet that's parked and waiting for you. Drive one wherever you want to go, then park and that's that. But you won't be tempted to bring one home because yours is already there, missing you.
car2go.
Attractive:
car2go is a specialized car rental service for smart car owners travelling outside of their home cities
Flexible:
All smart owners are guaranteed rental service in any and all Canadian car2go locations
Convenient:
car2go includes a fleet of over 800 smart fortwos in Vancouver, Calgary, Montreal and Toronto
Exclusive:
The smart add-on feature provides all smart fortwo owners with a free membership to car2go and 30 minutes free drive time
---
Feeling dirty? Get cleaned up at one of our 5 locations.
smart owners purchasing a car wash at one of our specialty locations will receive a discount on the price of the car wash.
View Car Wash Locations
Search
Find Your Vehicle ×
Search By Keyword
Search By Filters
Saved
Saved Vehicles ×
SAVED VEHICLES
You don't have any saved vehicles!
Look for this link on your favorites:
Once you've saved some vehicles, you can view them here at any time.
Mercedes-Benz Langley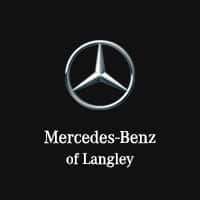 20801 Langley Bypass Langley, BC
Phone: (604) 533-1205
https://www.google.com/maps/place/20801+Langley+Bypass,+Langley,+BC+V3A+5E8,+Canada/@49.1127636,-122.6481935,17z/data=!3m1!4b1!4m5!3m4!1s0x5485ce28b9b51eab:0x19ed6a60b8eb06d!8m2!3d49.1127601!4d-122.6460048
49.11276 -122.6460048